On this page you can find links to your client accounts. By clicking the buttons below, you are leaving the Stoddard Financial website. Please contact us if you have any questions or want more information.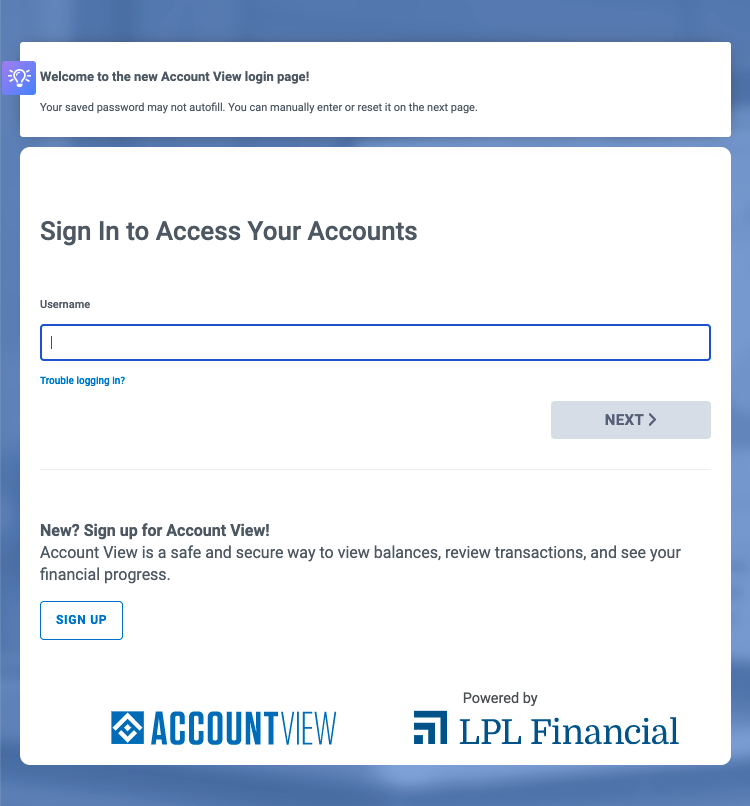 Account View
LPL Financial Portfolio & eStatements
This tool gives you the digital access convenience of Account View and e-Delivery—secure online access to your direct brokerage accounts—from any device, anytime, anywhere.