Helping Employees Pursue Financial Wellness
"Employees who are stressed  about their finances are: nearly five times more likely to be distracted by their finances at work twice as likely to spend three hours or more at work dealing with financial matters three times more likely to spend five hours or more."
– PWC Financial Stress and Bottom Linee
"Stressed employees are also twice as likely to miss work on account of their personal financial issues and are more inclined to cite health issues caused by financial stress."
– PWC Financial Stress and Bottom Line
---
Are you ready to help your employees pursue financial wellness?
We aim to help you, help your employees relieve some of the stress caused by personal financial matters.
Introducing…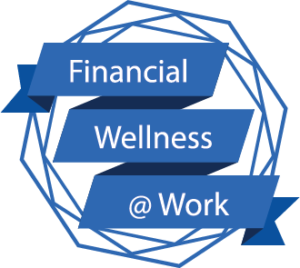 Financial Wellness @ Work is a benefit that provides employers with a comprehensive financial wellness program that is educational, interactive, & designed for your employee benefits plan. The workshop is conveniently delivered to your work-site or online.

→ I am an Employer

→ I am an Employee