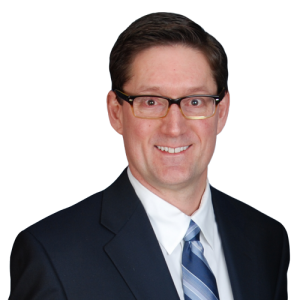 President &
LPL Registered Principal
(617) 481-5097
kevin@stoddardfinancial.net
Schedule A Meeting
Kevin Stoddard, CFA® is the Founder and President of Stoddard Financial, LLC. He holds the designation of Chartered Financial Analyst® (CFA®) and is a veteran in the financial services business with three decades of experience. In 2004, Kevin founded Stoddard Financial, LLC.
Kevin helps clients use their company benefits in seeking to improve their financial situation and then shows them how to leverage those and other assets to pursue and manage financial independence. Using his in-depth knowledge in portfolio management, he helps people transition from building wealth to using that wealth in seeking to create income, and recognize what that looks like from an asset, income, and tax perspective.
As early as high school Kevin knew that he wanted to help people manage their finances. Positive changes in the financial services industry in the late 1990's made him realize the time had come to pursue his high school dream. Kevin gained experience with mutual funds, accounting, trade settlements, corporate accounting, cash flow management, and investment methodology at a growing 20-advisor office in Boston. This gave him the foundation he needed to run his own business.
Kevin's diverse experience allows him to anticipate problems and provide strategies to his clients so they can pursue the retirement of their dreams. He provides a customized financial strategy for his clients by implementing Stoddard Financial's comprehensive approach which encompasses the "Four Pillars" of wealth management: investment management, estate planning, tax strategies, and risk management. He enjoys helping hard-working savers leverage their time, talent, and savings to pursue their life goals.
"Many people have worked hard for 30 to 35 years in their careers building not only equity in their line of work, but equity in their homes and their 401k's, and financing their children's educations," Kevin says."Yet they have no idea if they can afford to retire. I think most clients work with me because I have helped them to answer the 'Can I afford to retire' question."
Check the background of Kevin Stoddard, CFA® on FINRA'S BROKERCHECK.
Meet Kevin Stoddard, CFA
Kevin is originally from Concord, Vermont. He currently resides in Medfield, Massachusetts with his wife Dawn and four children. In his free time, he likes to go skiing with his family, visit his in-laws, and walk his dog Brady with his wife. His most time-consuming past-time is trying to get his teenagers to talk to him.
Fun Facts
His favorite food is filet mignon, medium rare.

His favorite travel destination is skiing at Stowe, VT or visiting Laguna Beach, CA.

His favorite TV show is

Curb Your Enthusiasm

with Larry David.

He enjoys traveling to meet his clients throughout New England.
Education
B.S.B.A. in Finance, Bryant University, 1985
Certifications
Chartered Financial Analyst

®

Series 7 and 24 Registrations held with LPL Financial
Professional Alliances
Chartered Financial Analyst

®

(CFA

®

) Institute